Custom Blinds deliver precise light control at the tip of your fingers, with easy-to-operate slats crafted from a range of high-quality materials.  Whether you're looking for the high-end, natural beauty of wood or the durable versatility of aluminum and vinyl, there's a solution for every environment, style, and budget.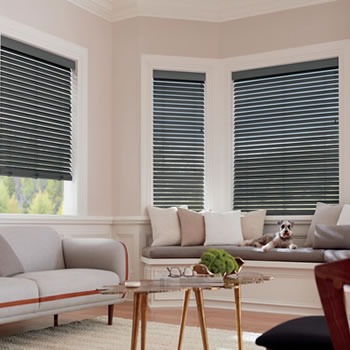 Wood Blinds
Wood Blinds adds a rich warmth to any room. Meticulously crafted from North American hardwood in rustic and modern paints, stains, and finishes, they add natural insulation and character to your home.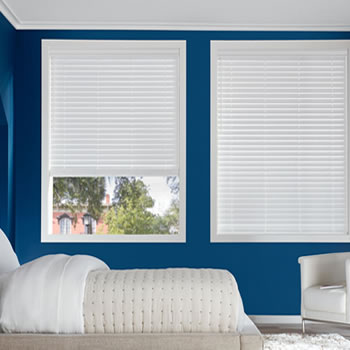 Composite & Faux Wood Blinds
The warmth of real wood delivered to rooms that require a humidity-resistant solution. These easy-to-clean blinds are engineered to prevent warping, fading, cracking, and peeling—ideal for kitchens, laundry rooms, bathrooms, or any other high-humidity area.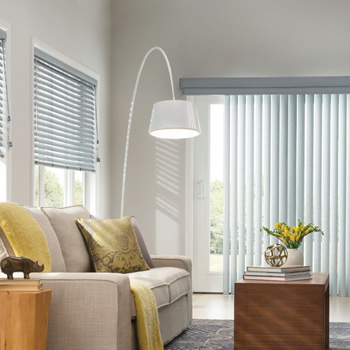 Vertical Blinds
Durable, easy to operate, and available in a wide range of colors and materials. Vertical Blinds are a cost-effective solution for reliable light control on your wide windows and patio doors.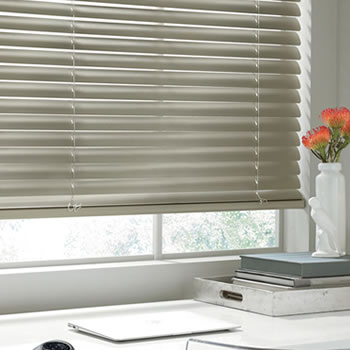 Aluminum Blinds
With a reputation for dodging dust, stains, and scratches, Aluminum Blinds stand out from other mini blinds. The modern sensibility of aluminum, also available in warmer tones and textures, offers maximum light control, legendary dependability, and a budget-friendly price.
CALL and set up your BLIND Date today!