When looking to create a dramatic statement, whether in living or entertaining spaces, meticulously crafted hardwood and composite shutters will add a timeless warmth to your home for years to come.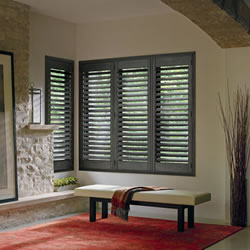 Wood Shutters
For unsurpassed elegance and natural beauty, 100% North American hardwood Wood Shutters are a premium window treatment.  Hand-crafted in a range of custom styles, they are an investment in quality that will add warmth and value to your home.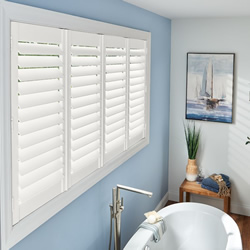 Composite Shutters
Composite Shutters let you experience the essence of real wood in rooms that require a durable or cost-effective solution.  Engineered to withstand high humidity, Composite Shutters coordinate with Composite Blinds and are ideal for kitchens, laundry rooms, bathrooms, and other high-humidity rooms.
CALL and set up your BLIND Date today!